Saturday June 18th, 2022 (Father's Day weekend)
Noon to 3:00 PM (11 AM Premium Member Early Bird Entry)
Where: Heritage Church of Christ (back, Senior Entrance Area)
4201 Heritage Trace Pkwy, Fort Worth TX, 76244
Schedule:
8:00 AM to 11:00 AM – Setup
11:00 AM – Noon – DFWMAS PREMIUM Members only
(Make sure you are able to pull up your membership card on your phone ahead of time to enter early.)
Noon – 3:00 PM – General public
3:00 PM – 4:30 PM – Seller floor closes, vendor cleanup.
Please leave message in Premium area, if you are interested in:
seller space

please specify half or full table – tables are 6 feet, bare table

planning event details
helping day of event
Likely we will do similar to what was done Spring Frag Swap just ended, details in this link:
Buyers: The event is FREE
Things to remember to bring:
-Insulated container for your corals
-Money
-Corals you'd like to trade
Raffles:
– Coral frags
– Mangrove sets (yes, MORE Mangroves! very popular last time!)
– MORE to follow
More information in website Forum. Refer Forum, under Events.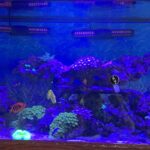 water changes are therapeutic